Meet the Team
"I have a specific passion and drive for health insurance, which motivates my clients to becoming more active, and initiating healthier lifestyles, benefiting them physically and mentally. Being a physically active member of our health insurance plans enables clients to be entitled to cheaper premiums and gain rewards."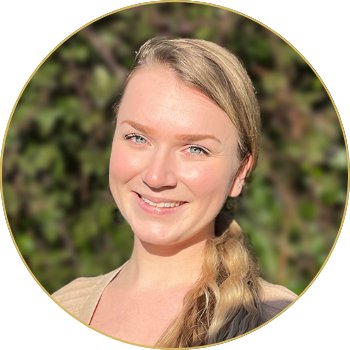 Shannon Austine
Protection & Health Specialist
---
My work at Fortune Financial Planning
My name's Shannon, and I am the protection and health specialist at Fortune Financial. I am the newest member of the Fortune Financial team, so I am just starting my career in protection advising.
I believe in ensuring all individuals and families have the adequate protection against any debts or loss of income. Income protection is a real passion of mine, I like to ensure my clients have the security in place each month if their income was to suffer due to accidents and illness.
For me, this is the most important protection on the market as it ensures all you work hard for is protected until you can return to work. Another vital area to protect is death or diagnosis of a critical illness, which I discuss with my clients regularly by means of life insurance and serious and critical illness cover reviews, most times including disability benefit.
I recently completed a Bachelor of Sciences degree in Psychology, taking a specific interest in sports psychology, which has inspired my career in helping and understanding people, aiming to assist them on making steps to better their health and mind.
My life outside of work
I am a big charity supporter, participating in local events to help raise money for charities supporting childhood cancer, breast cancer, mental health, and alopecia. Whilst co-operating and donating using local fund raisers, my partner and I have a sky dive organized to raise money for Alopecia UK and the support network provided for those who are struggling to cope with the loss of their hair, as well as participating in the race for life for cancer.
I am also now an official member of the Anthony Nolan stem cell register hoping to one day become a match for someone who needs a transplant to assist them in the fight against Acute Myeloid Leukemia. Here at Fortune Financial we also work close with the Mind organization, helping to support better mental health.
In my spare time I like to keep physically active, by maintaining routine exercise such as jogging, swimming, and yoga, as well as a healthy diet by cooking rich nutritional meals. I believe that a healthy diet and lifestyle makes a healthy mind, and I find this a form of self-love, relieving symptoms of anxiety and depression.
I also enjoy socialising and keeping close relationships with friends, family, and my work team. We often arrange sporting games, as well as entertainment nights together, and go out for dinner.
In addition, travelling is an important aspect in my life, and enjoy experiencing the worlds beauty and meeting new people and learning new and different cultures.
Private Medical Cover
"Our dealing with Fortune Financial Planning Ltd has been nothing short of phenomenal. I say this because they took the time to guide us and at times educate us on issues that would benefit us. At no point did we feel on our own or uninformed."
"Mark was very knowledgeable about the products I wanted. Very professional and made the process really easy and simple. I will definitely be going back there for future help when needed and would highly recommend."
"Amazing! We had a complicated matter and they made us feel at ease at every point. Found fantastic deal you do not have access to from online searches. Can highly recommend and have already recommended to friend who's buying their first home."
Read more reviews