Meet the Team
"Fortune Financial Mortgage and Insurance Brokers have been established in Hitchin for over a decade. As the Advising Director, my values have certainly helped along the way in building what is now a fantastic team, modern brand and successful engine within the mortgage and insurance world."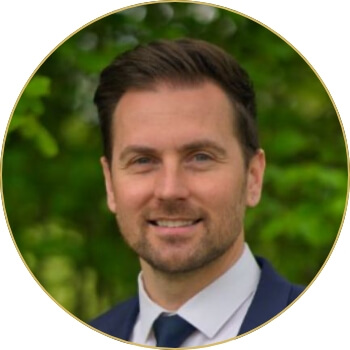 Mark Seddon
Mortgage Broker
---
I'm the Advising Director of Fortune Financial Planning 
Born and bred in Lancashire, the son of a footballing father and hard-working mother, I soon learnt the values of being competitive, and dedication pays off.
Having worked within many roles until I became CeMAP qualified in 2009, I was taught how to connect with people and communicate with all types of personalities along the way. I genuinely believe we are in the people industry and therefore I love what I do each day as an adviser. I feel I have an ability to make my clients feel at ease, due to the level of knowledge and experience I have gained, which I now pass on to my mortgage advisers and protection team.
Getting the work life balance
My journey from the North West to the South of England started when I met my now wife Ashleigh approximately 10 years ago, who is my best friend. We are now happily married with 2 beautiful children, my daughter Mila and son Hudson who are all my world and more.
Whilst I enjoy being a ball of energy in and around our offices, I also like to relax and enjoy home life to ensure a happy mix of both high tempo and winding down. I've learnt that less is sometimes more, it's important to take time to reflect, recharge the batteries or you'll be forced to take even longer. I now feel with my life experiences and business growth I'm ready to take the next 10 years with a storm of success. 
In my spare time I enjoy running and football. Exercise has always been a key part of my life and I intend it to remain that way. I like to be a good listener, helping others can only be a good thing. I have a dream to help many others, whether this be family, friends, team members not forgetting the local community and charities.
Mortgage Options
"Our dealing with Fortune Financial Planning Ltd has been nothing short of phenomenal. I say this because they took the time to guide us and at times educate us on issues that would benefit us. At no point did we feel on our own or uninformed."
"Mark was very knowledgeable about the products I wanted. Very professional and made the process really easy and simple. I will definitely be going back there for future help when needed and would highly recommend."
"Amazing! We had a complicated matter and they made us feel at ease at every point. Found fantastic deal you do not have access to from online searches. Can highly recommend and have already recommended to friend who's buying their first home."
Read more reviews