Meet the Team
"Really understanding my client's aspirations is essential, I find this is the most effective way to help them achieve their goals! Advising and arranging mortgages for my clients through individually tailored solutions that are built around foresight and knowledge is a winner every time."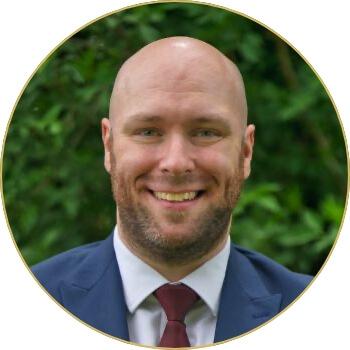 Cade Somerville
Mortgage Adviser
---
My work as a Mortgage Adviser
I am the Senior Mortgage Adviser at Fortune Financial Planning, and I can say with 100% certainty, I love what I do!
Being able to help my clients achieve their dream by assisting them with moving into their first home, moving home because they need more space to cater for their growing family or even help investors with bespoke advice about their buy to let portfolio and maximising their investments, really spurs me on day to day, such a buzz!
Fortune Financial is a great place to work with a real Team and Family orientation. We all look out for one another and get on really well and when it's not all about business, we do enjoy some great work events that help us all bond.
A bit about me
In my former life I spent 13 years in Retail, working all the weekends that came and went. Then, after the birth of my now 4-year-old Daughter Ariella, I felt a sudden shift in my life ambitions and decided that retail was not my destiny and in fact working in finance was the one for me! This has given me the perfect work life balance with the ability to really spend some quality time with my family. I now have a focussed career that is fulfilling!
I have been married for 7 years to my wife Kerri, whom along with my daughter are the sole reason I wake up in the morning and have the ambition to succeed. We enjoy spending time with both our 'fairly' large families and some great times as the three of us, from days in London, weekends away, cinemas and a theme park or two – My daughter is an absolute adrenaline junkie!
Mortgage Options
"Our dealing with Fortune Financial Planning Ltd has been nothing short of phenomenal. I say this because they took the time to guide us and at times educate us on issues that would benefit us. At no point did we feel on our own or uninformed."
"Mark was very knowledgeable about the products I wanted. Very professional and made the process really easy and simple. I will definitely be going back there for future help when needed and would highly recommend."
"Amazing! We had a complicated matter and they made us feel at ease at every point. Found fantastic deal you do not have access to from online searches. Can highly recommend and have already recommended to friend who's buying their first home."
Read more reviews