Meet the Team
"My role, as part of the Case Progression Team, is to help clients and support our advisers to ensure that the process from mortgage application to completion goes smoothly."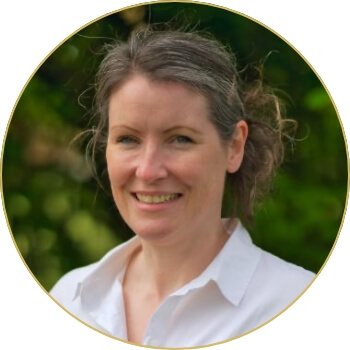 Rachel Nichols
Case Manager
---
My role here at Fortune Financial Planning
My name is Rachel and I joined the Fortune Financial team in October 2019 as a Case Manager.
I am one of the links in the buying and selling chain, liaising with others on your behalf. I work closely with Gemma and we strive to ensure that the whole process is a smooth as possible for all of our clients.
My previous experience was in the hospitality sector, but immediately prior to working at Fortune Financial, I was working for a local estate agent, which has given me additional knowledge in the buying and selling process. I enjoy dealing with people and having days when no two conversations are the same. I gain a great deal of satisfaction problem solving and that is something that comes in very useful in my role here.
I work with all our mortgage brokers and protection adviser across all areas of the business and mange a variety of cases. This means that I am often speaking to a wide range of people about various topics including mortgages, protection and wills. It certainly keeps me on my toes!
Being part of the team here at Fortune Financial is fab! We have a great mix of personalities, and we all work really well together – we are a real team. As a team we often have little competitions throughout the day to keep things less stressful including table tennis (which is not my forte!) and rounders (which is also not my forte!). It helps to keep things fun and take the stress away.
Life outside of work
I live locally with my husband, two children and dog after moving out of London in 2015. When I'm not busy running around after them, I enjoy reading, going for walks and spending time with friends and family. As a family we enjoy going on staycations and visiting the coast to blow away the cobwebs.
I am very happy in my role here at Fortune Financial. It is different every day, satisfying and fun. It is great to be in an environment everyday where there is a real sense of being part of a team.
"Our dealing with Fortune Financial Planning Ltd has been nothing short of phenomenal. I say this because they took the time to guide us and at times educate us on issues that would benefit us. At no point did we feel on our own or uninformed."
"Mark was very knowledgeable about the products I wanted. Very professional and made the process really easy and simple. I will definitely be going back there for future help when needed and would highly recommend."
"Amazing! We had a complicated matter and they made us feel at ease at every point. Found fantastic deal you do not have access to from online searches. Can highly recommend and have already recommended to friend who's buying their first home."
Read more reviews