Meet the Team
"I provide administrative support to all of our advisers so they can concentrate on giving you the best advice."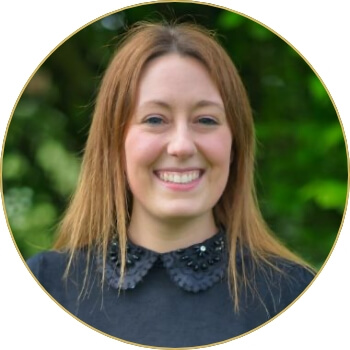 Gemma Jackson
Case Manager
---
My work day at Fortune Financial Planning
I'm Gemma Jackson and I am one of the Case Managers at Fortune Financial Planning. I joined Fortune Financial in March 2021, a whole year after I was supposed to due to Lockdown! Starting at the company in these times has proved I am more than capable at hitting the ground running, even when starting a new career!
As a Case Manager my day-to-day role is to submit your mortgage applications as well as collating and uploading supporting documents to make the mortgage application process easier for you.
We monitor the applications process and keep you updated on any changes until we get your mortgage offer through. Once we have your offer we liaise with your solicitor on your behalf until completion. We are always at the end of the phone or via email for any queries you may have about your application process or any support you may need.
We also help in anyway we can to get your protection applications on risk as fast as possible. This means talking to the protection providers and doctor's surgeries and providing updates where we can to you.
I started my career in financial services as an administrative assistant for financial advisers who deal with pensions, investments and protection in Oxfordshire. During my 5 years at the company, I gained qualifications in pension and protection administration.
My goal is to complete a qualification in Paraplanning in the future.
My time away from work
Outside of work, I am a wife and mother living in Bedfordshire. I have moved around a bit with my husband's job, but have settled back home. We are currently renovating our 1920s forever home which has been a real eye opener!
In my spare time I love days out and holidays with my family and friends. We discovered our happy place is to be on the beach in Cornwall this summer, although I can't wait to be able to take them to Disneyworld in Florida!
I also enjoy baking sweet treats for friends and family and reading a good book in front of our fire with a nice glass of wine, once the kids have gone to bed.
We have also recently rehomed some ex-battery farm hens, which has been an amazing experience.
"Our dealing with Fortune Financial Planning Ltd has been nothing short of phenomenal. I say this because they took the time to guide us and at times educate us on issues that would benefit us. At no point did we feel on our own or uninformed."
"Mark was very knowledgeable about the products I wanted. Very professional and made the process really easy and simple. I will definitely be going back there for future help when needed and would highly recommend."
"Amazing! We had a complicated matter and they made us feel at ease at every point. Found fantastic deal you do not have access to from online searches. Can highly recommend and have already recommended to friend who's buying their first home."
Read more reviews