Meet the Team
"I absolutely love working for Fortune Financial Planning, as our team are like my work family and love how we bespoke our services around our clients, hence why a lot of our clients come via recommendation."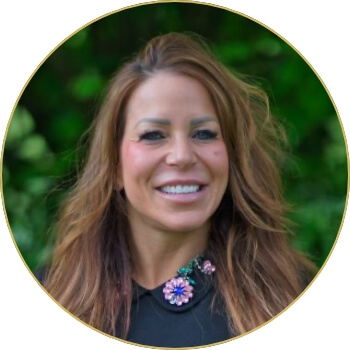 Emma Brook
Mortgage Adviser & Protection Specialist
---
My mortgage advice and protection work
My name is Emma and I have been working for Fortune Financial Planning for over 4 years now as a mortgage and protection specialist.
I have always been in the financial industry working for Lloyds Bank Group for 8 years and Global Reach Partners in the City of London.
However, I always knew deep down I would love to be a mortgage and protection adviser. My passion is to engage with our clients and always get satisfaction on helping people find the best mortgage or protection policy to meet their needs. It's like my therapy, when I know I have managed to put a smile on someone's face, whether it's saving them money or giving them great advise.
The me outside of work
I would like to describe myself as bubbly, outgoing, engaging, hardworking, fun, caring and passionate in everything I do and always going that extra mile for people. In my spare time I also teach boxing HIIT classes and go to the gym. It's one other passion of mine, as I believe in keeping fit a having balance in life is a must.
In 2014-2021 I competed in quite a few fitness modelling shows in the UK, Iceland and America, which was an amazing experience and I met some very interesting people traveling to compete. In Iceland I won my pro card which was the most amazing feeling ever, as I had no idea at the time what a pro card was, but this allowed me to compete in America at the worlds.
The will power and the intense training was one of my biggest challenges I have ever done, but I love to have goals and achieving them and I am like this in everything that I do. I also love going out with my friends for brunches, bars, dinners and shopping. Of course, most of us ladies love to shop. I also love walking and looking after my little man Arnie my French Bulldog who is my fur baby!
Of course, being from Essex I do love to get all the girly things done like nails, hair, tan, lashes etc. My friend describes me as the "girliest" GI Jane they know!
Mortgage Options
"Our dealing with Fortune Financial Planning Ltd has been nothing short of phenomenal. I say this because they took the time to guide us and at times educate us on issues that would benefit us. At no point did we feel on our own or uninformed."
"Mark was very knowledgeable about the products I wanted. Very professional and made the process really easy and simple. I will definitely be going back there for future help when needed and would highly recommend."
"Amazing! We had a complicated matter and they made us feel at ease at every point. Found fantastic deal you do not have access to from online searches. Can highly recommend and have already recommended to friend who's buying their first home."
Read more reviews